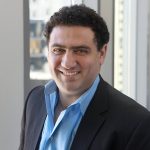 In this episode of The ifa Show podcast, 2021 ifa Excellence Awards finalist and CEO of Lifespan Financial Planning, Eugene Ardino, joins host Neil Griffiths to discuss his third year in a row as finalist, Dealer Group of the Year.
Importantly Eugene discusses some of the issues industry is facing and how we are working together to address these issues, including an overcompliance in the advice industry, just days out from more regulation coming in relation to breach reporting, hawking and information sharing, which he said will cause an "explosion" in the sector.
"I think four of the upcoming regulatory changes directly impact financial advisers, which is something that I don't know that we've seen too many times in the past," he said.
"Plus, there's been other new legislations or drastic changes to legislations that have happened this year. So, this is all flying through into the back-office cost of advisers, which then gets passed onto consumers."
"I really enjoyed being a guest on the ifa Show Podcast. We chatted about all things awards, adviser mental health, overregulation, and even…Finfluencers!"